What an incredible day! The months of hard work that our team has put in culminated in the first delivery of the Learn at Home activity boxes this morning. Each of the 720 children who should be in our creche programme at the moment is receiving their own activity box, which contains a number of carefully selected toys to develop a wide range of vital preschool skills. There is also a booklet in isiZulu for the parents/caregivers to explain how to set up the over 60 different learning activities and games, and how these will help their child's holistic development.
As everything is made from household packaging, if any of the toys get lost or broken, the parents can easily replace them. We would like to express our sincere gratitude to all our donors – both corporate and individual – who have continued to support us during these challenging times. It is you who have made this possible.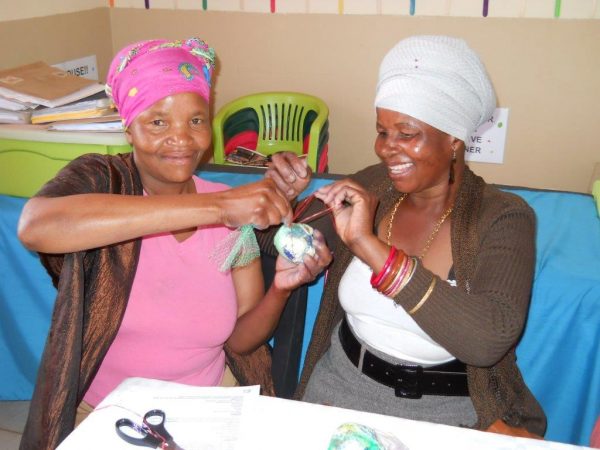 TRAINING & MENTORSHIP PROGRAM
Research around the world has shown that the best way to break the poverty cycle is through education, but unfortunately our South African education system is in a crisis. More than half the children who start Grade 1 drop out of school before Matric, and a quarter of those who stay are unable to pass Matric. The "real" Matric pass rate for 2019 is estimated at 39% (News24, 8 Jan 2020).
We can change these frightening statistics.
Our young children, whether they are at home or in a crèche, need to have access to:
1) practitioners and parents who understand that, through their provision of daily stimulation activities,
they are the key to their children's educational success, and
2) a wide variety of educational toys. 
But with an estimated 5,7 million children under the age of four in South Africa, how do we help to transform empty crèches and homes into environments filled with enough equipment to ensure busy, happy, stimulated children? If we provide commercial toys, who would replace them if they get lost or broken? And how would we get these toys into all the homes of the children who really need them?
Singakwenza decided that a creative and sustainable solution to this problem was needed, and have developed a whole range of educational toys that teach the same concepts as purchased toys, but for zero cost. Household packaging that is usually discarded can be turned into a huge assortment of toys and games, using only a pair of scissors and a marker. Bread bags can become skipping ropes, cereal boxes and plastic lids can become numeracy games, yoghurt containers become size sorters, and polystyrene trays become threading activities. And if a toy breaks or gets lost, it is easy (and free) to make another one.
Singakwenza believes strongly in empowering women, especially those practitioners who show enthusiasm, initiative and commitment. Our programme focusses on training practitioners on-site at their crèches, and helps to transform them from babysitters to facilitators who understand the role of play in early development. Our trainers spend one day a week in each crèche, teaching and mentoring practitioners on how to educate the children in their care using resources made from recycling. These trainers work with their practitioners every week for a minimum of two years, guiding, modelling and encouraging them towards a daily structured, and educational programme that is fun. We encourage practitioners to grow their crèches into not only centres where every child has the opportunity to develop their potential, but also into sustainable businesses so that they can continue independently once we leave. There are currently five Singakwenza trainers.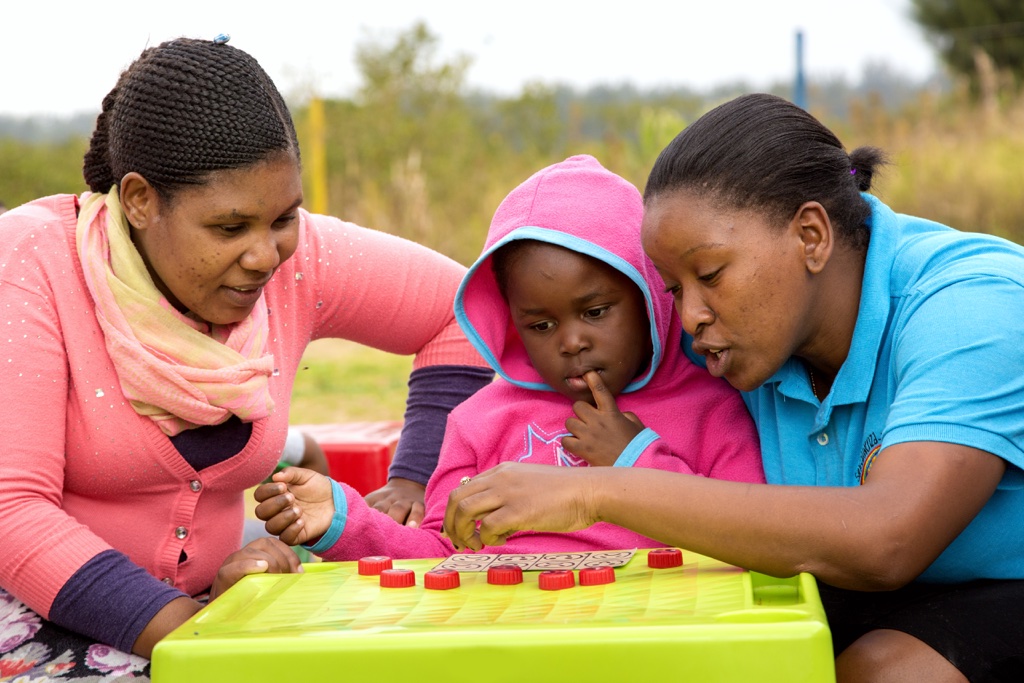 OCCUPATIONAL THERAPY PROGRAM
To ensure that no children are disadvantaged by developmental delays, we employ an Occupational Therapist (OT) who regularly visits all the crèches Singakwenza supports, providing free occupational therapy advice to learners, parents and staff. The OT is establishing a sustainable Occupational Therapy model. She teaches caregivers how to identify barriers to learning ("red flags"), how they can help children with mild issues, and who to refer children to that have more severe problems. The OT also assesses children in each crèche that present with these "red flags" that she has helped the teacher identify. She gives the teachers programs that they can do with some of these children, and liaises with the government services in various communities, especially medical team members at both primary healthcare and hospital levels.
BASIC BOOKKEEPING PROGRAM
Each crèche owner has the opportunity to participate in our basic bookkeeping training course. Our trainer guides the owners slowly through the process of invoicing, receipting, collating all expense slips, and cross-referencing to make sure all the invoices have been paid and receipted. He then moves onto teaching them how to enter their income and expenses into a simple cash book. He mentors them weekly until they are able to run a basic set of books correctly, so that they can build their crèches into small, sustainable businesses.
WASTE 2 TOYS TRAINING WORKSHOPS
The Singakwenza Waste2Toys Training Workshops teach parents, practitioners and community workers how to make their own toys and teaching materials using recycling, and how to play with these with their children to develop foundational skills. Our goal at these workshops is to help practitioners and parents understand that it is the play that is important, not how much the toys cost. Expensive equipment isn't what determines how well children learn. The same skills are developed when using a skipping rope made from bread bags or one bought from a shop. All that is needed to provide purposeful play activities is a dedicated, enthusiastic adult with a pair of scissors, a marker pen and access to a whole lot of recycling.
We offer a number of different three-hour workshops to teach different skills: Gross Motor, Fine Motor, Stages and Types of Play, Numeracy, and Language Development. We can present these Waste2Toys workshops in isiZulu, isiXhosa or English, or any other language if a translator is provided, for groups of around 35 people at a time. We travel throughout South Africa and to other countries (if funding is available) to present this training.
"Singakwenza taught me how to make educational toys by using recycling. Now we don't buy toys, we just collecting plastic bottles and lids, bread bags to make jumping ropes…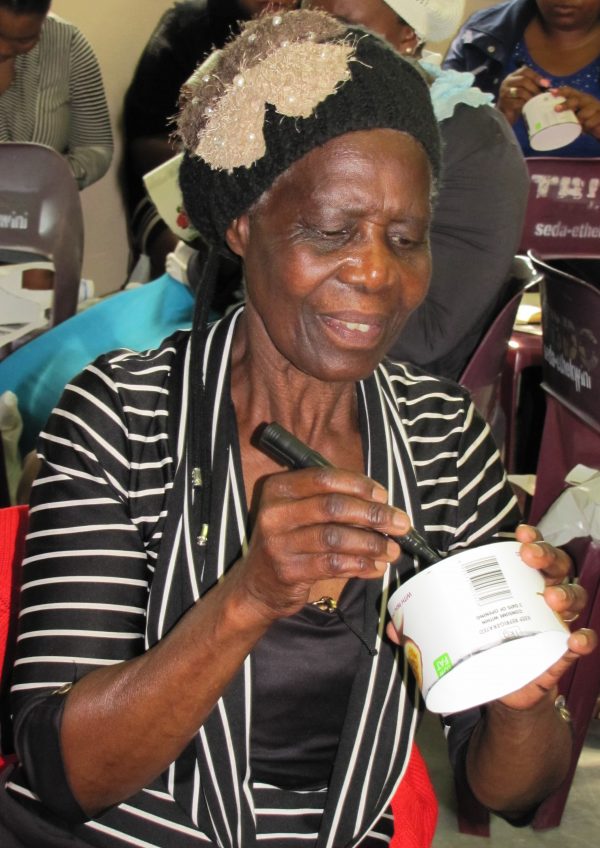 I am using these toys in activities that support the developmental need of our learners. These toys are so helpful to us because we don't have enough money to buy expensive toys." Buhle, practitioner
Join our mission.
Donate, Advocate, Help Today.